Custom Printing can boost your content marketing strategy & generate sales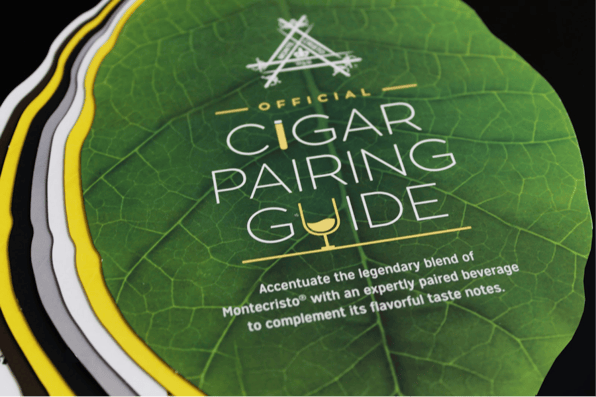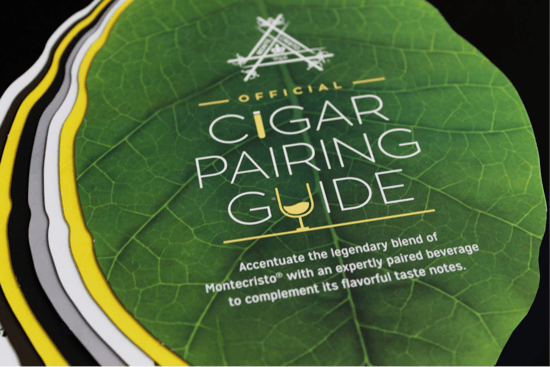 Today's buying decision is driven information available to consumers both on and offline. And that's not going to change any time soon. What is changing though, is the outlets through which this information is delivered and utilized.
The boom of the dot-com, for example, set off circulating conjectures suggesting that print will be dead by 2020. Some are more optimistic and give it a few years past 2020, but believe that it'll all end in the same decade. In preparation for doomsday, many go as far as offering ways to survive the death of print media. It's daring to suggest that print media will disappear anytime soon, and frankly it misinterprets of history.
Take television, for instance. Doing a quick Google search for "The Death of TV" generates hundreds of articles predicting the death of television. The evolution of the Internet does not kill off these channels, it simply makes us look at them differently because they are used differently by consumers.
Incorporating custom print into your content strategy could give you the upper hand you're looking for.
Custom print brings forth your brand's unique qualities, where there is no competition. This article showcases a great example of authenticity fully expressed through custom print. Further, it conveys Rex 3's ability to demonstrate the integrity and passion we bring to every project.
Before sharing this case study, let me tell you about 3 advantages of custom printing.
1. It grabs attention. A compelling design turns heads. But a compelling design combined with custom printing will keep customers looking your way. It will be memorable. Your authentic and compelling content paired with Rex 3's exquisite custom design ideas could help you get your customer's attention and keep it. Numerous studies suggest that people who received printed offers tend to have a deeper appreciation for the brand and are more likely to buy too.
2. Enhances user experience. Enhancing user experience through custom printing goes a step beyond grabbing your audience's attention. When your content is custom printed, and showcased using unique paper and print quality, it reinforces the credibility of your business even more. Sometimes the little things can make a big difference, choosing to custom print your content doesn't necessarily have to cost a whole lot more, and Rex 3 understands this. Your custom design will show your customers a heightened level of care on your behalf. And this, can make your customer feel as if they are having a unique shopping experience from start to finish; something digital communication struggles to achieve.
3. Brand reinforcement and recognition. This has to be one of the best reasons for your company to custom print its content. Every time your customer reaches for your custom printed product or content, they are being greeted with a complete look and feel that reinforces your brand even before they get their hands on your products or experience your services. As your branding efforts expand, people will begin to see a reminder of your brand image, recalling positive memories of your products or services.

"Print media is here because it is efficient. It produces effect and impact."
Igor Savic
The efficacy of custom print media is clearly showcased on this stupendous case study managed by German Bermudez, one of our best print and marketing specialists based in our Fort Lauderdale print and mail center.
CUSTOM PRINT CASE STUDY
Here's what the printed project included:

-1 awesome tobacco leaf design
-2 product features - front and back
-Unique printing techniques and paper
-30,000 leaf booklets
-25 shrink-wrapped packets (sorted and fulfilled)
-Distribution to more than 20 states
Background
Atladis U.S.A. is one of the largest premium tobacco manufacturers in the world with operations in Dominican Republic, Honduras, Puerto Rico, Florida, and Richmond.
Our direct contact, also a very ambitious and keen marketing manager with a content strategy in mind, needed a printing company that could produce quality custom printing while supporting its national retail sales and distribution partners to push new products and brands to the marketplace. She had been burned in the past, so finding a printer that understood quality and personalized service was a top concern.
She was referred to Rex 3 by another premium cigar company that showcased our printed products at an annual cigar convention held in Las Vegas NV.


The custom print project needed to achieve this...
Altadis U.S.A. wanted to show new tobacco users how to smoke their various blends in a more sophisticated and stylish manner. They didn't know exactly how to do it with custom print, so we suggested that they create a pairing guide. The end-goal was to open up a conversation around which cigars went well with specific drinks; whether coffee, whisky, or wine. Understandably, the client approached this objective as a traditional brochure project at first glance to save money. Thinking that an accordion brochure with 9-panels would be creative enough for the pairing guide, we suggested something completely out of the box to catch the audience's attention. Not only was it much more budget friendly, it served an artistic purpose that helped increase sales.


Rex 3's approach to this custom print project started by creatively lowering cost.
We asked our client for a tobacco leaf, and we created a dieline from it. We wanted to custom print something memorable for this pairing guide. The tobacco leaf concept was a compelling idea from the beginning, getting our fellow marketeer excited about the design. We then advised the client to design the paring guide directly on the dieline using an Adobe Illustrator file produced by our in-house packaging design team. Though the client suspected that printing two separate brochures (pairing guides) was necessary, we were able to place both designs on the front and back of each leaf, saving the client a significant amount of money in printing. More importantly, the brochure seemed much more compelling and useful to the end user, increasing buyer engagement during the buyer's journey.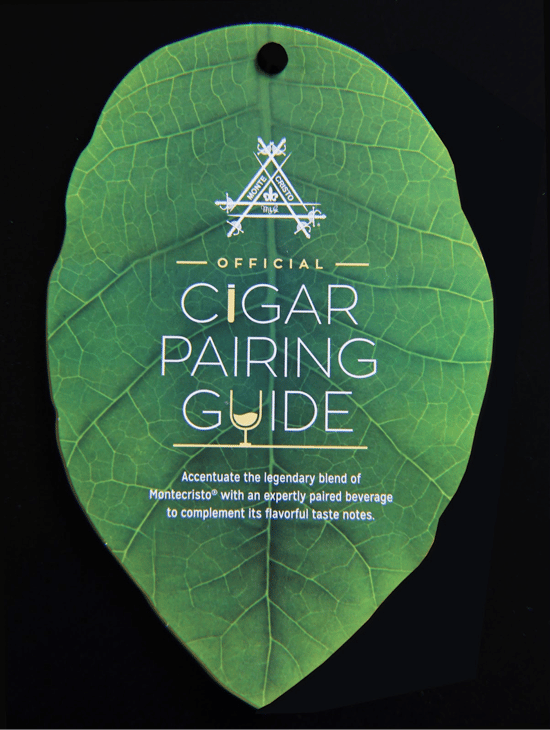 To make the custom design work, the leaves were bound using a Chicago black screw at the top. This important element allowed the leaves to slide open freely, giving readers the ability to scan their favorite blend, combination, and brand. When opened completely, the project formed a full tobacco plant- a wonderful coffee table piece.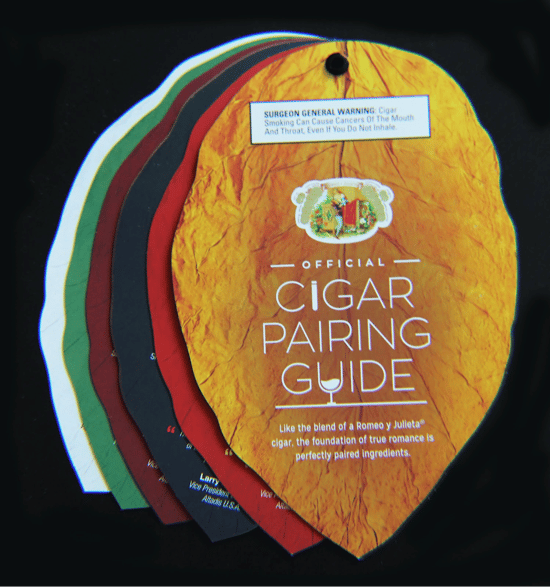 To make this custom printed piece truly beautiful, we convinced the client to use a stock that felt like a tobacco leaf. We achieved this by using a 14 pt C2S dull cover stock, and then we added a soft touch Aqueous coating on both sides. This made each leaf feel like a real tobacco leaf, creating an emotional impact that's hard to achieve digitally. The project included eight different leaves, with the back of each leaf featuring a different brand with corresponding drinks for pairing. This proved to be an excellent way for the sales team to showcase two premium products side by side. (A great way to close the sale!)
The fulfillment part (putting everything together) was just as importing as printing this custom print project. We had to put together 30,000 booklets in an efficient manner so that their teams could sell the various brands during their sales meetings. In addition, we payed careful attention so that each side and leaf was sorted correctly. We collated each leaf following very strict pagination requirements and then shrink-wrapped the leaves in sets of 25 for distribution across the United States. Our in-house fulfillment team did a great job, avoiding tedious mistakes and headaches in every stage.
Once in awhile you come across a genuine business success story that has real meat. This one is quite the serving, showing us that still - to this day- there are print companies that know how to do more with less. For this custom print project, creativity cost the client much less after tweaking design specs to create something that could generate sales using unique die designs and special printing techniques. Find out how Rex 3 can help you optimize your next content design strategy with custom printing and much more.